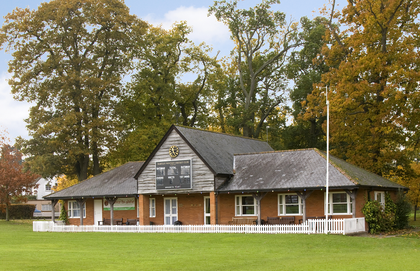 Bewley Homes is very much looking forward to attending the Hartley Wintney v Hampshire County T20 Charity cricket match and auction, of which it is sponsor, on Friday 27 July.
Former England Cricketer, Shaun Udal will be hosting the annual benefit match he established in 2001. Taking place at 2.30pm between Hartley Wintney Cricket Club and the Hampshire County Cricket team, the match promises to be a highlight in the calendar of both the club and the village.
Around 300 guests from local businesses and the club itself will attend the event which, in addition to the match, will feature a 4 course lunch, afternoon tea, charity and silent auctions.
Adrian Jones, Chairman of Hartley Wintney Cricket Club Benefit Committee, comments: "Thanks, once again, to Bewley's generous support, the Club looks forward to a fabulous day on the green, enjoying the rivalry of the village's best cricketers against the County Team and all the fun in the Club marquee over lunch and tea."
Andrew Brooks, Managing Director of Bewley Homes, adds: "Community lies at the very heart of our business and no game brings the community together more so than cricket on the village green. We are delighted to be able to lend our support to this worthwhile event which we are also looking forward to attending at the end of this month and hope the auction proves fruitful in raising funds for Hampshire County Cricket Club and Dove House School."
Learn more about Hartley Row Park